In August 1996, Shandong Baolai-Leelai Bio-Tech Co., Ltd. was established in Taishan District with the corporate mission of "protecting the earth from micro-ecology to macroecology". The company has been striving to become "the world's leading micro-ecological innovation platform for immunity and anti-infection".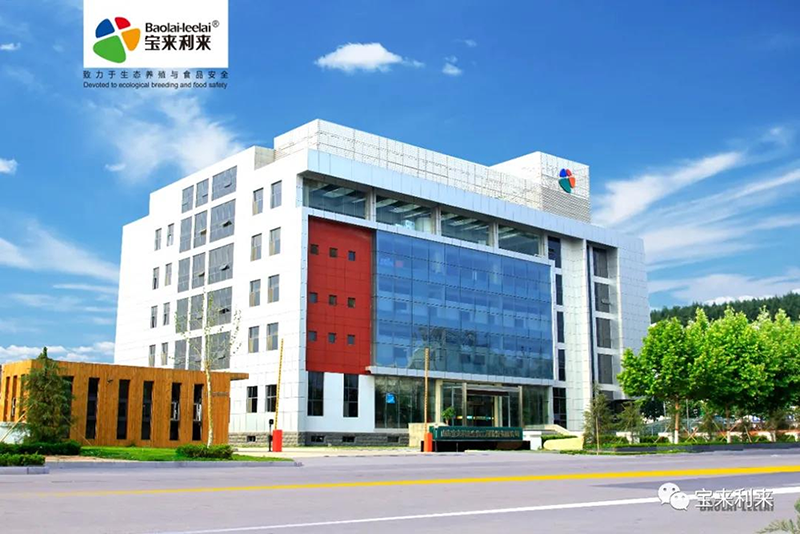 The company has always focused on the research and development, production and sales of animal micro-ecological preparations, and is the flagship enterprise in the field of nutrition micro-ecology, immune micro-ecology, anti-infection micro-ecology and environmental micro-ecology in China. Over the past 27 years, the company has spared no effort to transform its research and development achievements into applied technologies and assume the responsibility of the times.
The company has successively hosted and undertaken six national "863 Plan" projects and two "13th Five-Year Plan" national key research and development projects in China, developed six national key new products, and stored more than 22000 strains of animal micro-ecology, agricultural micro-ecology and environmental micro-ecology strains, ranking high in the same industry in Asia. At the same time, we will jointly research new products and realize the upgrading of products with domestic and foreign scientific research institutions such as the Laboratory of Intestinal Nutrition and Mucosal Immunology of Harvard University Medical School, the National Academy of Sciences of Belarus, the Institute of Microbiology of the Chinese Academy of Sciences, the Institute of Animal Husbandry and Veterinary Medicine of the Chinese Academy of Sciences.

As a leading enterprise in the micro-ecology industry, the company has deeply recognized the importance of mucosal immunity for healthy breeding. Vigorously mobilize human, material and scientific research resources to deeply develop new mucosal immune products. At present, the company has developed 32 kinds of immune micro-ecological preparations for animals, including 4 non-specific immune micro-ecological preparations and 28 specific immune micro-ecological preparations.
These mucosal immune micro-ecological preparations play the role of activating the mucosal immunity of the digestive tract or respiratory tract, can quickly consolidate the first and second lines of defense of the body, eliminate pathogenic microorganisms in the early stage of the disease, and have good complementarity with the humoral immunity produced by the vaccine. It can make up for the immune blank period caused by the slow production of vaccine antibody, and the problem of virus transmission of respiratory tract and digestive tract mucosa that cannot be solved by humoral immunity.
The company has always adhered to the core value of "customer first, technology leading and people-oriented", and continuously improved our professional ability to serve customers through continuous learning and innovation. At present, the company provides micro-ecological high-tech products and ecological breeding solutions for hundreds of millions of pigs, poultry, ruminants, aquatic animals and pets every year. The company will firmly expand from micro-ecological technology to the industrial chain of "planting - breeding - processing - marketing", and strive to build an internationally leading micro-ecological research and development platform and production base.